Your host and hostess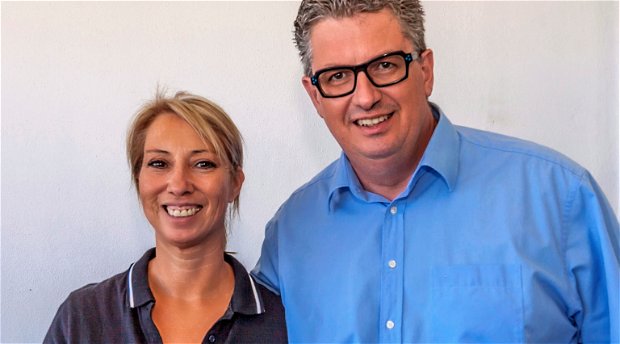 Since February 1, 2017, we, Patrick and Mieke plus our 2 teenagers Emile and Fleur, are the proud owners of Morgen Boutique Guesthouse.
In 2016 we decided to make a total career switch and to follow our dreams. After a period of pondering what we would like to do, we decided to emigrate to South Africa. During our "discovery trips" we ended up in Somerset West where we lost our heart to "African Dreams Guesthouse". We found a school for our kids and in June 2017 we finally arrived.
After several months of painting and renewing, we reopened our doors on August 15, 2017. In 2018 and 2019 we embarked on larger renovations. In 2019 we built a new parking deck and renovated the pool area. The garden was newly landscaped with waterwise plants and artificial grass. In 2022 we renovated all bathrooms and installed a putting green in the back yard. Further, after 5 years we changed our name to Morgen Boutique Guesthouse. Morgen Boutique Guesthouse has become a home for the demanding traveler in a modern African interior with natural colours and a little retro wink.
Together with our staff we strive to give our guests an unforgettable experience during their stay.
We look forward to welcoming you at Morgen Boutique Guesthouse!